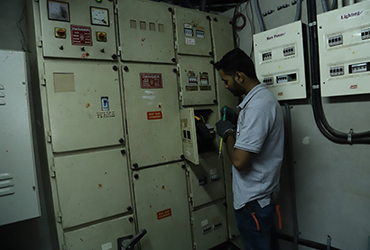 Power & Security Systems
T-Fuscon technology has its core strength in camera installation and power backup solutions. We implement solutions on a range of budgets and capabilities. Our retail outlets deal with Multiple international brands like Dahua, HikVision, Su-Kam and Luminous.
Powerback up has become a necessity for industries and companies due to increased power outage, We have our expert team who plan the correct amount KvA needed to keep your office functional, and our priority support & maintenance team ensure battery and inverter stays healthy.
We take enormous caution during installation and perform discreet, neat installation of camera cabling, avoid blind spots, restrict access, plan power backup , visibility etc. Our backend IT team, specialises in consulting and implementation of storage strategies for CCTV footage generated. We arrive at the right amount of space required and provide options for extended storage.
FAQs
Do we need surveillance systems ?
CCTV and Biometric systems prevent and help apprehend people involved in security breach.Furthermore, police encourage CCTVs to be installed in your premise as it greatly advances their investigation in case of a crime.
How can i remotely view my CCTV footage ?
Any smartphone can be configured to view your CCTV footage.In addition to that you can also view it in your PC/Laptop, and store the footage in DVR / cloud servers for however long you would require.
Do we need Inverter system ?
If you are an office who relies on computer technology, yes. Even if you have UPS for your PC it would last only few 10s of minutes. Inverters on the other hand can offer 3-4 hours of solid backup and even more according to the capacity planned.
As for residential users, any family who relies on ceiling fans, for a good night of sleep, need inverters in this era of power outages. No debate.